medical communications companies
Q:
I've read some of your articles and your Q&As about physicians looking for non-clinical jobs in medical writing. Your quiz, "Which non-clinical career is right for you?" suggests that I would be a great editor in the medical writing world.
Are there any jobs for someone to do editing specifically? I am very good at detail and I love correcting errors in the media. 
Any suggestions or leads would be appreciated! Thank you!
---
A:
Yes, there are jobs focused on editing that are suitable for doctors. There are not a whole lot of them, so you'll likely need to do some hunting. Here are some ideas, suggestions, and examples!
I'll start with some inspiration from real-life physicians who are medical editors:
Neha Pathak, MD is a Medical Editor with WebMD.
Up until a few years ago, Dr. Nancy Snyderman was the Chief Medical Editor with NBC News.
Joseph Alpert, MD is the Editor-in-chief of the American Journal of Medicine, and has many Associate Editors working with him who are also MDs. In a similar setup, Samir Shah, MD is the Editor-in-Chief of the Journal of Hospital Medicine and works with several Senior Deputy Editors who have medical degrees.
Medical writing and editing in a nutshell
Here is just a bit of background info for any readers who may be just starting to learn about medical writing and editing jobs.
Medical writing encompasses the writing of any scientific documents on medical topics, including manuscripts and other research documents, regulatory documents, training and marketing materials, and patient information.
There are several types of editing that are used in medical writing. These include:
Substantive editing – Editing for the structure, content, and overall language presentation of a document. You might also hear it called developmental editing.
Copy editing – Editing for readability, grammar, spelling. It is more granular than substantive editing.
Fact checking – This is often included within copy editing, but it is of key importance in medical writing. It involves verifying that the content of a piece is backed by facts and supported by references.
Most medical writing jobs incorporate editing… and other tasks
The most common types of medical writing jobs for physicians are with medical communications companies and scientific publishers. The deliverables written for medical communications are typically for pharma companies or CME providers. Many medical writing jobs in the these fields – especially those held by any type of doctor – aren't just writing. Even with the title of Medical Writer, a physician is likely to:
Edit documents
Interface with clients
Plan out publication strategies
Perform background research
Manage teams of writers, designers, and other staff
Collaborate with clinical experts
Assist in marketing efforts
In this way, "Medical Writer" can be somewhat of a misleading title. A role that incorporates some of these responsibilities along with medical writing is likely to have a director role, for example, Medical Director, Scientific Director, or Director of Scientific Communications. Or they might be called a Scientific Lead or Senior Medical Writer. There is no standardization to job titles in this field.
If you're interested in writing and editing and potentially performing the other tasks listed above, you will probably have no problem finding a job. On the other hand, it's somewhat more difficult to find work that is explicitly in medical editing.
Medical editing job options for physicians
If you're looking for a full-job, employed position that focuses specifically on medical editing, your best bet is to look for a large publisher. Larger organizations are more likely to hire scientists or doctors with advanced degrees as full-time staff members.
The types of companies that you may want to look into include:
Scientific journal
Academic publisher
Online publisher
Medical communications company
Even the lead editor for a publication spends most of his or her time on tasks that aren't actually editing. These positions have the title of Editor-in-Chief, Chief Editor, or Executive Editor. This person manages the team of writers and editors and is responsible for the overall look, feel, and content of the publications. They oversee the policies and operations, make final decisions about what gets published, and focus on long-term goals and strategy.
Here are a few examples of medical editing job ads that were recently available.
Note: I haven't included links to these ads, as they'll likely be outdated by the time this article is published; however, they are great examples of some of the position types and company types that are seeking medical editors.
Medical Editor with the Infectious Disease Society of America
IDSA was recently seeking a contract Medical Editor to oversee a team of associate editors and provide clinical leadership for the development of the organization's COVID-19 learning network. This role had responsibilities such as reviewing content and leading collaborations with thought leaders, investigators, and key opinion leaders.
This is one of those rare medical editor opportunities in which the company is specifically seeking someone with a medical degree.
Physician Editor for specialty content management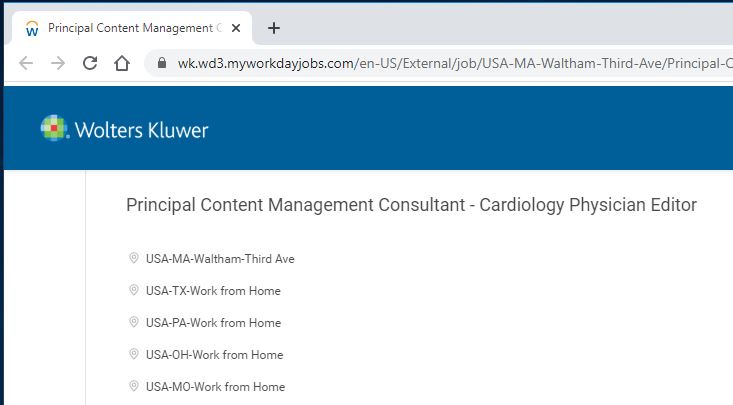 Publisher Wolters Kluwer hires specialty-trained physicians to ensure that topics addressed in their publications are presented accurately, clearly, and succinctly. The particular position that I saw recently for a cardiologist and could be done either onsite or remotely. What made this opportunity unique is that it was intended to be an 80% to 90% full-time equivalent editing job with the remaining 10% to 20% spent in patient care or teaching.
Remote Academic Editor in Clinical Medicine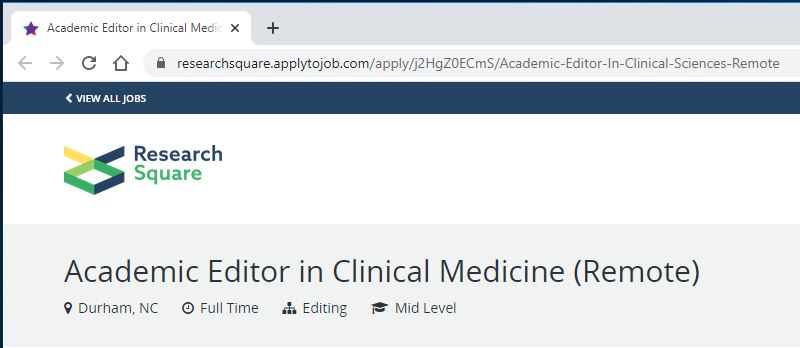 Research Square, which owns American Journal Experts, was seeking an editor with an advanced degree such as a PhD for a remote position focused on editing scientific publications.
Medical Editor with publishing giant Elsevier
Elsevier considers themselves a "global information analytics business" and they hire medical editors of all types – including for positions that require an MD or DO. The position that I recently saw advertised not only required a medical degree, but also completion of residency training and 2 to 5 years of practice.
Though this position was titled Medical Editor, this person was responsible for writing clinical content, as well. They also were expected to collaborate with other physician authors and reviewers to produce content and to update previously created content.
Senior Medical Editor as a temp/contract position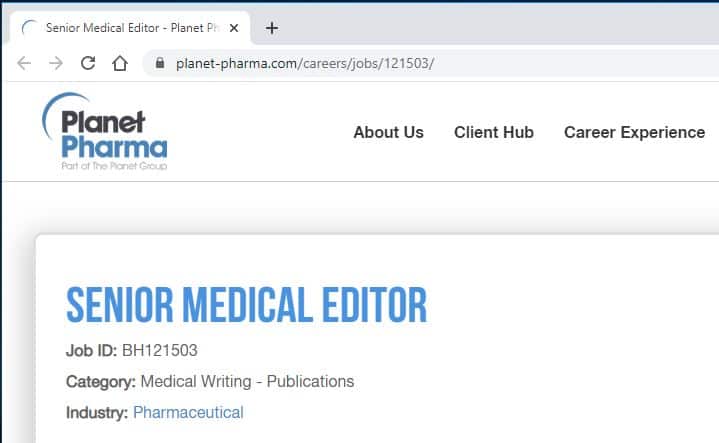 This ad was on Planet Pharma, and they were looking for an editor for medical publications geared toward both health care providers and patients in both print and online formats. The main responsibilities were ensuring that content and style were high-quality and consistent with standards and client needs.
The company was seeking someone with a BA or BS, but also 7-10 years of experience editing in a medical communications setting. This is an example where I expect that having an MD could take the place of most of that experience, assuming that you are a strong writer.
Associate or Senior Editor with Nature Medicine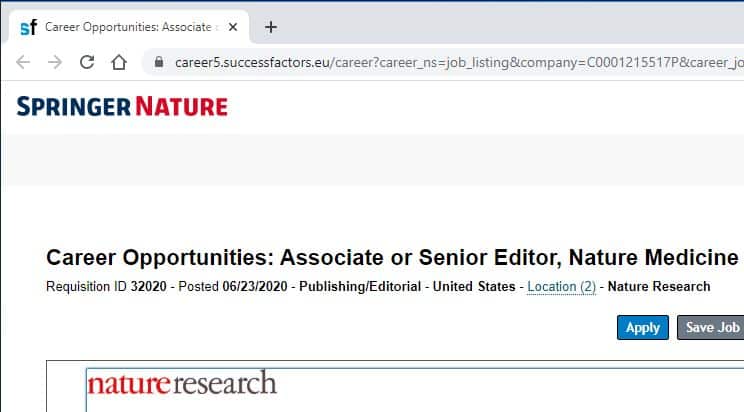 Springer Nature publishes textbooks and many scientific journals, including the popular Nature journal. They were recently in search of an MD or PhD for an editing position for Nature Medicine. This person would report to the Chief Editor and help to shape the future of the journal.
Freelance Editor jobs for medical students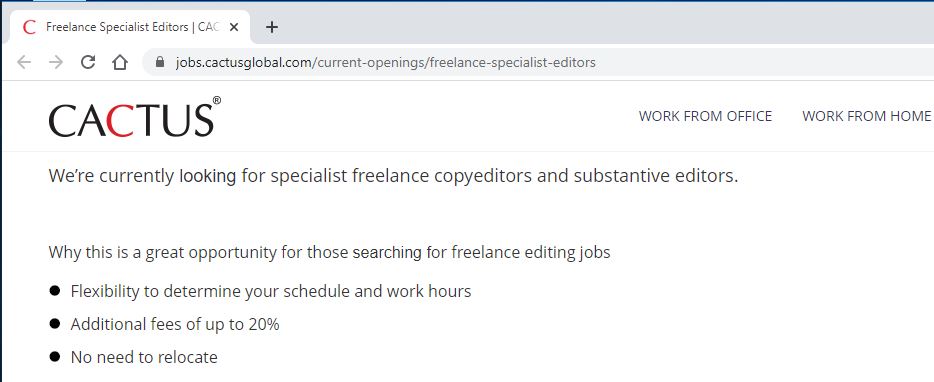 Finally, I'll end with an example of a freelance medical editing opportunity that is particularly fitting for medical students or residents looking for an easy side gig. Cactus hires editors with all sorts of backgrounds to edit manuscripts. Many of the manuscripts are written by non-native English speakers who are hoping to get their research published in US journals. Working as an editor with Cactus is very flexible, though the pay isn't great.
Medical editor salary
Most medical editing jobs don't pay as much as clinical work for physicians. The main reason for this is that the work doesn't require a medical license and doesn't involve making treatment decisions. Moreover, most companies producing medical or scientific publications can get by just fine using a team of writers without advanced degrees. These writers can consult with physicians and scientific experts on an as-needed basis, which saves money for the company.
Though the pay for a medical editor is modest, this may not be an issue for physicians looking to get away from the long hours, stress, on-call requirements, and other frustrations of clinical practice.
Physicians wishing to work as medical editors for whom a high salary is important aren't completely out of luck. From time to time, publishers and medical communications agencies need a true medical and clinical expert to join them full-time and are willing to compensate for this expertise. These are often – but not always – high-level positions at large publishers. If this is what you're looking for, you may need to be patient and keep your eyes out for zebras as you job search.
Work for yourself as a medical editor
Another option is to begin your own medical editing business. This comes with all the effort needed to start, operate, and grow a business. But startup costs for a service business like medical editing can be quite low and all the profits belong to you! To be successful, you'll most likely want to identify an area of focus – for example, editing for scientific manuscripts.
Want some inspiration? Take a look at: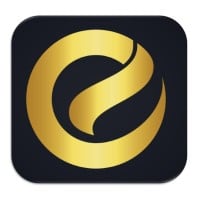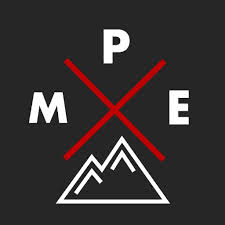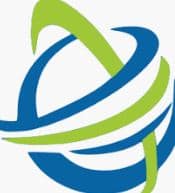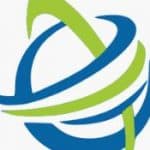 Don't limit your search to jobs for which an MD or a DO is a requirement. Such positions are few and far between. There are far more medical editing jobs for which a medical degree will be beneficial and valued by the company, just not required for the position.
If you wish to use your knowledge as a specialist or subspecialist, you may want to look for opportunities with the major journals of your specialty, your national specialty organization, or an agency that specializes in a relevant therapeutic area.