Learn why paid medical surveys are the no.1 side gig for doctors:
Your insight can influence medical products and services in a way that is helpful to both you and your patients.
Survey questions can be thought-provoking. They might make you think about certain medical topics that don't come up in your day-to-day work or that you could use some brushing up on.
They can be (but are not always) lucrative, and they allow you to earn some extra income from the comfort of your home, on your own time.
We recommend registering with at least 2 programs eg: MD For Lives (includes a $20 sign up bonus) and M3 Global Research.
Why do paid medical surveys for physicians exist?
There are many companies that want to get in the heads of physicians. Pharmaceutical companies and various types of health care organizations benefit from understanding how physicians make decisions, what they're thinking, and what their opinions are.
Paid medical surveys for physicians are a result of this. Survey types include:
Market research
Needs assessments
Issue-driven and advocacy support research
Since medical surveys are used for several reasons by a wide variety of companies, there are many routes by which physicians can be invited to take them. Numerous survey platforms exist, many that have their own panel of physicians to which they send survey invitations (usually by email).
Most medical surveys have screening questions at the beginning that physicians need to answer in a certain way in order to qualify to take the remainder of the survey.
How much can you make doing paid surveys?
Remuneration for medical surveys varies a lot. It depends on survey length, the company fielding the survey, difficulty in finding the targeted group of physician respondents, and other factors.
Physicians in specialties in which there is a lot of drug development taking place (eg, oncology) will have the most opportunities for well-paid medical surveys.
A rough estimate is that you can expect to receive at least $1 per minute of your time. The best medical surveys surpass this. Any medical survey paying less than this probably is not worth your time unless you're a student or you're bored.
Several of my favorite medical survey platforms offer alternatives to surveys, such as online focus groups and phone interviews. These formats tend to pay better than simple surveys. Inspired Opinions and M3, which I discuss below, are examples of platforms that offer these.
My favorite sites to find paid surveys for physicians
I consider paid medical surveys the best side gig for physicians.
I've signed up for a lot of medical survey platforms. Some of them have been excellent – they pay well and have interfaces that are easy to work with. Others pay pittance or only have surveys that I never seem to qualify for after completing the screening questions.
1. M3 Global Research 
2. MD For Lives ( fastest growing with the best compensation based on specialty)
3. InCrowd
4. ZoomRx
5. Inspired Opinions
Here are my top 5 recommendations. Then continue reading for some honorable mentions.
M3 Global Research
M3 has opportunities of several types. I've completed traditional online medical surveys, asynchronous focus groups, and phone surveys with them. My experience has been good and they've sent payment in a timely manner.
As of this year, they've started offering text alerts for their medical survey invites, so you can find out right away when you might qualify for a survey.
Here's $500 I received for providing my insight to M3:

MD for Lives
MD for Lives is growing an international panel of healthcare professionals for paid medical surveys. You must have an NPI number to sign up at this time.
InCrowd
InCrowd has an excellent interface that makes it easy to keep track of how much you've earned and what medical surveys you qualify for. While many of their surveys pay very little (around $8-$15), they only take about 2 minutes to complete – great for completing from a phone when you have just a few minutes to spare.
Inspired Opinions
Inspired Opinions Health by Schlesinger pays well for pharmaceutical company market research surveys. I haven't gotten many invitations from them, but when I have, they've been good. 
Here's a $250 Visa gift card I received for a phone survey that was interesting and took less than an hour to complete: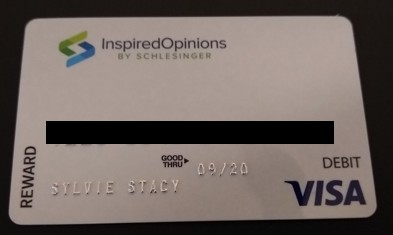 Honorable mentions
I've had less experience with IQVIA than the platforms above, but they are legitimate. They're a big company (resulting from the merger of Quintiles and IMS Health, Inc) and work with a lot of pharma companies.
Sermo is interesting because it's really an entire social media network for physicians in addition to a survey platform. I've had some fun on it, but unfortunately, I usually screen out of the survey invitations I receive.

A mention, but not an honorable one
This final one gets a mention only because it's somewhat entertaining. Brand Institute fields the most bizarre paid medical surveys for physicians that I've encountered. They help pharmaceutical companies select names for their investigational drugs.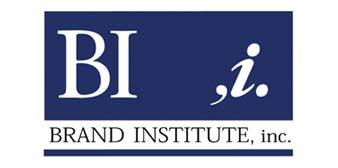 The medical survey questions ask you to indicate how a drug brand name makes you feel, how you think a name should be pronounced, what medical terms a name reminds you of, and so on. The surveys are very long and usually only pay around $14. That said, they are easy to qualify for – even for residents.
This is an example of an invitation from Brand Institute to give my opinion about drug names for $14:

Conclusion
Most panels are easy to sign up for, and they're all free and MD For Lives is currently running a sign up bonus. So it doesn't hurt to sign up for a bunch of them. Once you receive a couple of invitations from a particular platform, you'll get a feel for:
How arduous and strict the survey screening questions are

How well (and how promptly) the platform pays

How long an average medical survey takes you to complete

How frequently you'll be invited to take a medical survey

How interesting the surveys are
You can always ask to be removed from any panels that don't meet your standards.
Here are more resources to help you find amazing side hustles for doctors. Here are a list of more online side gigs that may interest you. 
Note: Some of the survey site links above are affiliate links.