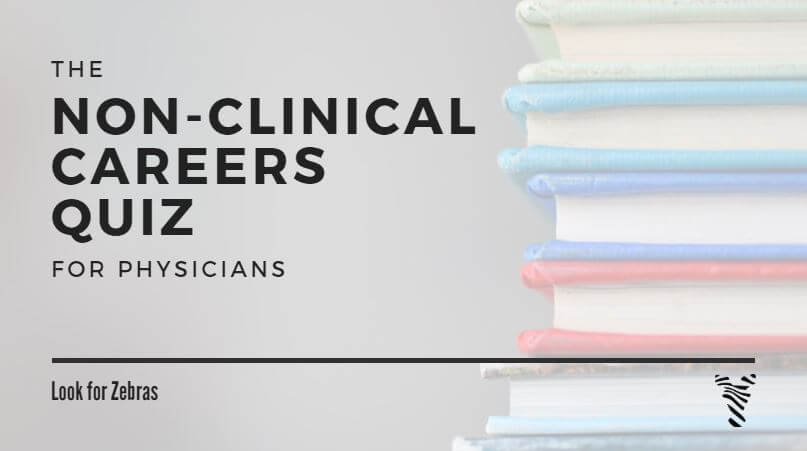 Which non-clinical job is right for you? Take the quiz to find out.
This quiz is designed for physicians who are interested in pursuing a job outside of direct patient care.
Find a non-clinical career that's a great fit for you
The quiz consists of 50 questions about your preferences, career goals, and other factors that influence whether a job is fulfilling.
Note: When you've finished, click the "Continue" button. If you don't see a "Continue" button, it means you haven't answered one or more of the questions.
You'll be asked to enter your email address to view your result. By doing so, you agree to receive Look for Zebras' updates. You are free to unsubscribe at any time. Your result will be shown here on this page.
Please be patient, as results may take a minute to load.
This quiz is intended for entertainment and educational purposes only and is not scientifically validated.
---
Want to read more about your result and 49 other non-clinical careers for physicians?
Read my book 50 Nonclinical Careers for Physicians: Fulfilling, Meaningful, and Lucrative Alternatives to Direct Patient Care.