Published by Lookforzebras
The medical profession is wide and it is split into different fields where doctors can choose to specialize. The doctors with which patients happen to be most familiar are primary care physicians, who help take care of complaints and health challenges that do not require the attention of a specialist.
As with the medical profession, professionals can choose to practice in different ways, either in a regular hospital setting or set up a private practice. This article will examine who concierge doctors are, what they do, how they practice, and the pros and cons of practicing concierge medicine.
What Is Concierge Medicine?
Concierge medicine, sometimes referred to as concierge care, retainer-based healthcare, platinum practice, and direct primary care, is a form of membership-based healthcare that combines privileged, individualized treatment with ease of access. It is also commonly referred to as boutique medicine and is most common among wealthy patients.
You receive direct care from a doctor as well as unlimited office and online/virtual visits for a set monthly rate or membership fee without worrying about copays or other fees. Additionally, you get immediate access to your doctor's office phone line for any medical inquiries and quick diagnostic and blood testing. Furthermore, your doctor will coordinate necessary hospitalizations or referrals to specialists if you're battling a chronic health issue. There are only doctors and patients in concierge medicine; no insurance or corporate healthcare system intervention exists.
More than one in five people in the top one percent of the population in the US pay an additional charge for immediate access to their primary care physician, according to a recent study. Concierge medical care has gained even more traction outside high-income patients simply because of the radical hospitality of the medical service compared to being in a general hospital setting.
The care delivery model of concierge medicine offers different perks, such as same-day appointments, round-the-clock access to the concierge physician, unlimited patient visits, and a very personalized form of care that is comprehensive enough.
History Of Concierge Medicine
The concierge medical paradigm was created by MD-squared International, established in 1996 in Seattle by doctors Howard Maron and Scott Hall. Maron was the Seattle SuperSonics' team doctor at the time and aimed to offer elite primary care identical to what he'd been offering these athletes.
The model of MD-squared had a patient load of 50 families, much lower than the average of 3,000 patients per year. Advantages include the opportunity to have access to doctors in any of 10 major cities at a significantly higher cost and very easy and quick access to your particular doctor if needed. 
MD-squared were trailblazers in concierge practices, and shortly after, many physicians followed suit, although at reduced rates. Over time, major competitors arose, most notably MDVIP, which had about a quarter of all concierge physicians in the United States affiliated with them as of 2010. They also charged considerably lower fees which allowed more patients to choose them. MDVIP also charged for an insurance plan which notably helped them charge lower rates.
Services offered frequently include same-day appointments, reduced wait times, 24-hour phone access, preventive care, wellness programs, and company when visiting specialists or the emergency department.
The number of concierge practices has increased year on year, with over 4,000 doctors in private medical practice as of 2012, which was calculated to be a 25% increase from the previous year.
How Does The Concierge Medicine Model Work
The concierge medicine model first emerged in the middle of the 1990s with MD2 International, introducing the idea of "luxury medical care" and coming with a price tag to match—with customers paying about $25,000 annually for the premium healthcare experience. Additionally, this expense was paid on top of the standard health insurance company payments and did not include the cost of hospitalization or doctor visits.
Even though some patients pay five figures for their care, concierge membership today costs on average between $1,500 and $2,400 per year, or between $125 and $200 each month.
A few more affordable subscription-based, on-demand care models have been established during the past five years due to the rise of direct primary care (DPC) clinics. Similar to DPC, this type of care delivery charges consumers a fixed retainer for easily accessible, highly individualized primary care.
In contrast to concierge medical models, DPC physicians do not accept insurance reimbursements or participate in state programs like Medicare; instead, they are completely supported by patient membership fees. Because of this, direct primary care offices provide more transparent pricing; typical patient membership costs for infinite doctor appointments are less than $100 per month.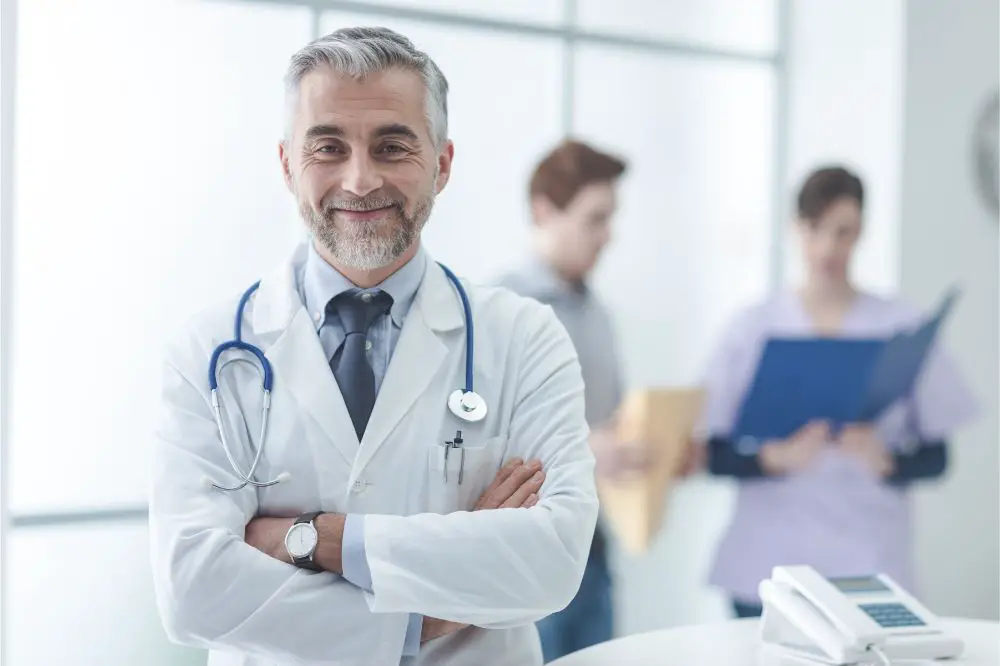 What Is A Concierge Doctor?
Concierge doctors offer direct access and personalized care. Doctors frequently decide to establish a private practice to control the number of patients they're accountable for (which is typically lower than the size of a traditional office practice) and reduce the quantity of paperwork related to insurance claims.
Concierge doctors can perform the same procedures as primary care physicians, like ordering lab tests and yearly physicals. They frequently also offer basic urgent care services, such as sutures or treatments for minor skin diseases and diagnostic testing. They cannot perform many complex medical operations, such as surgery or specialized treatments. It is a standard primary care practice.
Concierge physicians receive the same education and certification to practice medicine as a primary physician you would see via an insurance network. After high school, general practitioners, such as family medicine physicians, typically pursue their careers for about 11 years. This includes a four-year college degree, four years of med school, between three to eight years of graduate medical education either as a resident or an intern, and optional one-year fellowships post-residency. After these, doctors can get their license to practice medicine.
Concierge Medicine Vs. Traditional Healthcare
An appointment with a standard primary care physician takes a new patient in a big city, on average, 24 days. Why? Because a standard primary care physician can see up to 40 patients every day for little more than 15 minutes at a time while maintaining a patient array of close to 4,000 people.
The standard primary care doctor's schedule is well-known; after waiting several weeks for an appointment, you undergo a few simple tests and screenings, then wait days or weeks for the findings to be posted to an online portal. If you're fortunate, a nurse will call you to discuss your results.
Conversely, the patient experience is more focused under the concierge medical paradigm. A patient panel of concierge doctors or direct primary care physicians typically numbers no more than 600. A minimum of 30 minutes is spent with each patient throughout their six to 10 daily appointments. Patients have unfettered access to advanced testing and screenings, same-day or next-day appointments, and the time to discuss test results and create a unique treatment plan with their physician.
Advantages Of Concierge Medicine
Indeed, many doctors looking for a replacement for the established healthcare delivery system find the idea of retainer-based medicine alluring. The flat-rate, subscription-based payment model reduces the possible strains of a fee-for-service operation while guaranteeing a consistent revenue based on member volumes.
Many medical professionals believe they can provide higher-quality care than they may be able to in a fee-for-service setting when they might be expected to see up to 30 patients per day. Concierge physicians state that they feel more content with their employment and are therefore better equipped to give their patients the best care possible without the performance expectations, schedule conflicts, and administrative obligations of standard primary care practice. 
However, this concept has advantages beyond those just for doctors. Concierge care is particularly fitted to the demands of those with chronic medical illnesses because it offers flexible scheduling and unrestricted access to a doctor with extensive knowledge of their patient's personal medical history.
The unlimited physician access—on the phone or in the doctor's office—gives these patients the kind of support they need, even though the flat-rate membership fee does not pay for specialist care services that patients with chronic illnesses may need.
Disadvantages Of Concierge Medicine
Concierge medicine practices or DPC offices may see 450–600 patients on average, whereas a normal primary care clinic may see more than 2,500 patients on average. A truth that does seem tough given physician shortages and waning interest in primary care specializations is that more primary care doctors are required to treat the growing numbers of displaced patients as fewer patients are seen.
The availability of treatment for people with low incomes or those living in remote areas without access to concierge care may also be hampered by membership-based care services. Furthermore, tiny, membership-based medicine allows doctors to be pickier about which patients they want to accept, raising the possibility of unconscious bias seeping into the care delivery paradigm.
Conclusion
The concept of concierge medicine is fantastic; it has a lot of advantages, especially for patients with chronic illnesses, and affords doctors and their patients the opportunity of building a good personal relationship which further aids the way doctors can serve their patients. Compared to traditional practice, the concierge model seems to leave more room for meticulous treatments and is highly rewarding for medical doctors.