Published by Lookforzebras
Practicing concierge medicine is quite a rewarding career. That is why so many doctors follow the primary care physician path. The question is, how much do these concierge physicians make, and is the average salary they make enough for a good living?
Some doctors have a study loan to pay off and need to provide for themselves, so is the concierge model the right way to go? That's why we will investigate this possibility to see how this medical practice provides doctors with a good living and a rewarding career.
Read on and find out whether these concierge practices are the best option for you or if you should look for something else.
What Type of Medical Services Do Concierge Doctors Provide?
Let's first look at what is involved in this type of medical care service and what it is. The following is a list of the types of services that are expected from someone who follows a career in concierge medicine.
Concierge physicians offer direct access to personalized service in a range of care services.
They mostly form a private practice to limit the number of patients in their care.
It is in most cases, far fewer patients than a standard practice with private doctors would see.
These services are offered to patients for monthly concierge fees paid in advance to cover the physician's monthly costs.
Personalized medical service providers are some of the names they are known for and were only used by wealthy patients.
They also provide minor care services such as stitches and minor skin condition treatments.
These physicians also provide diagnostic screenings and do annual physicals.
Doctors following this career path can also do lab tests and more.
Concierge physicians also provide all the services a primary care physician can.
How Much Do They Make?
How much those doctors who follow the concierge medicine model make depends on the number of patients they care for. It will also depend on the monthly membership fee they charge for the range of services they provide to their patients.
It is also true that concierge medicine physicians make much more while others make slightly more than traditional physicians. Visit this website to see how much primary care physicians make compared with concierge physicians' salaries.
The following is a list of some of the salaries according to Salary.com that physicians in the concierge medical career make in the different areas.
Greenville: $148,956 to $194,624
Atlanta: $155,117 to $202,674
Baltimore: $161,203 to $210,626
Northern Virginia: $174,250 to $227,673
Richmond: $156,467 to $204,438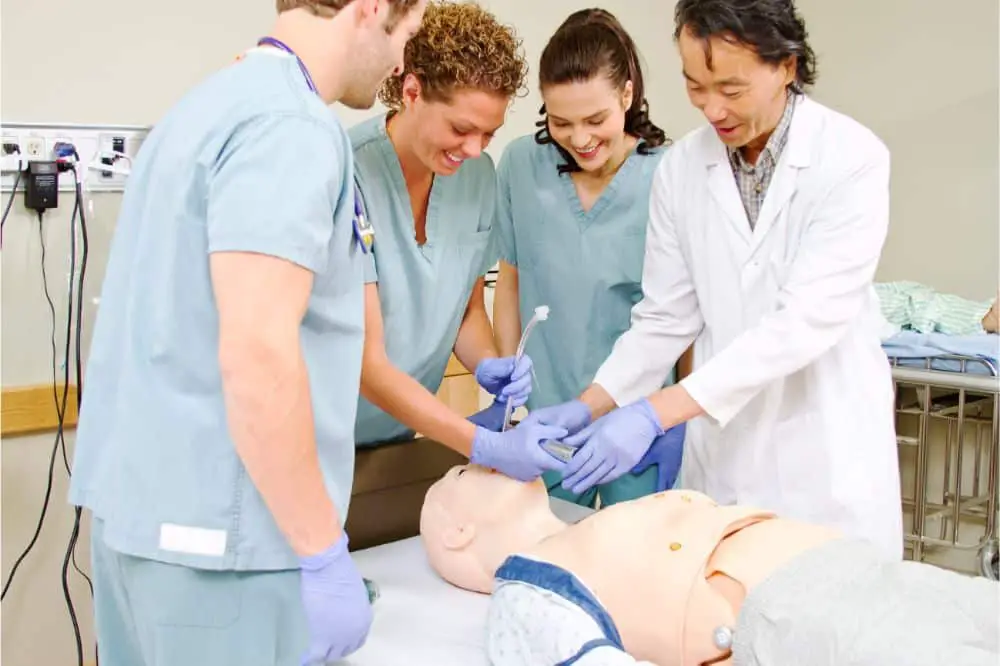 Training And Education
A physician who wants to create a good concierge program and build good relations should have the necessary skills for the services they provide. They undergo the same training and get the same licensing to practice the same medicine you'd find with other doctors through an insurance network.
The following is a list of the training and education they need to improve their overall skill level in this practice model.
A four years bachelor's or college degree
Four years in medical school
Three to eight years of medical education from internships and/or residency
It will be a bonus if you can get a fellowship of at least one year after residency or certificates in added qualifications
If you have these, you can then receive your license to practice medicine and follow a career in primary care practice. These primary care providers can create a concierge service practice to provide services to their patients and receive concierge fees.
Fees
Many physicians switch over to concierge medicine because of the upfront fee for concierge membership the doctor receives for services. These fees paid upfront by the patient cover all the expenses of the doctor, and some provide a good income for physicians.
These physicians may face a problem because not everyone can afford these fees, so their patient count is a bit limited. This means that there might not be enough patients for every physician who wants to provide concierge care to their patients.
A number of models available can be used to provide limited medical care to patients at lower fees. These types of services are just an extension provided by physicians as a supplement to medical insurance to help manage the benefits.
Benefits Of Concierge Membership
There is a list of benefits in this type of membership, not just for the physician but also for the patient.
For Patients
Medical experts want their practice to be of benefit not just to themselves but also to their patients to keep them healthy and happy. The following is a list of why this model is great for patients who can afford the monthly fees involved with it.
No long waiting list to see their physician, which means quick and easy access to medical care
Next day or even same-day appointments
Patients receive yearly executive exams, which is beneficial for preventive measures
All-hour medical access via cell phone or online communication and even a dedicated line
Remote medical assistance even while the patient is traveling, which includes web visits
Personalized wellness and healthcare programs
The whole setup is unhurried, so the patient is relaxed, and better test results can be expected
For Physicians
There is a long list of great benefits for the medical expert when it comes to this type of medical practice.
More time can be spent with patients for proper care and relationship building, which translates to higher quality time. This also helps to focus on the wellness of the patient instead of only the disease, so much better goals.
Less time is spent on paperwork and the computer screen to return to a relationship with medicine that is more personal. This will also improve the physician's personal goals and life to do what they learned to do, helping people to get healthy.
There is much better flexibility between professional and personal life for the physician. It also helps the physician to create and develop a personalized program and provide better attentive health care for all their patients.
A much better-balanced life for the physician so they can have time off and time to improve their knowledge in their special fields. This type of career will provide a better balance between their professional career and life to make them much better, physicians.
Independence and financial security are some of the main reasons doctors want to follow this care practice. If you are not kept back by the day-to-day grind of this demanding job, you are more relaxed and, in essence, a better person.
Summing It Up
There are benefits for both the patient and physician in this line of medical care to provide better physicians and healthier patients.
Doctors who work in this model can earn much more than normal practice physicians depending on their clientele base and their experience.
While this type of service is not affordable for all, it has become much more readily available to those with lower incomes.
Conclusion
You can see that the benefits and income of a concierge physician are a bit better than those of normal practice. Even though you as a physician will have fewer patients, it will be more beneficial for the patient and the physician!