Published by Lookforzebras
Becoming a physician takes years, and even with the right credentials, getting a job interview may not be easy or fast. A well-crafted resume meeting the expectations of your target employer will set you apart. This is why you need to work on writing the best resume possible. Your goal is to stand out against the rest. This is how to write the best physician resume.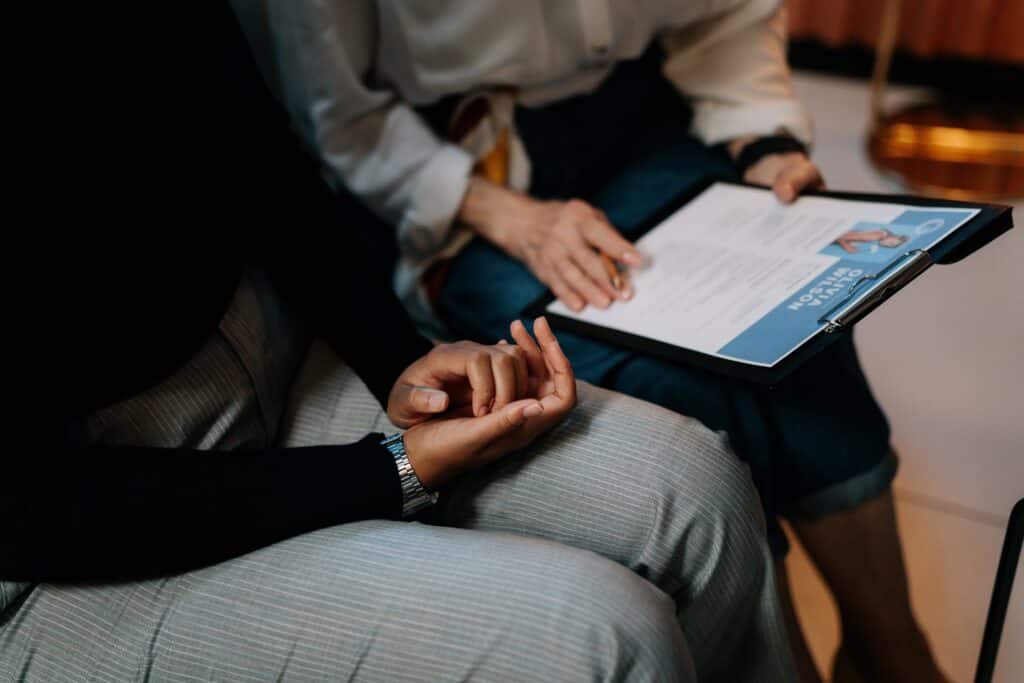 Template
No matter how perfect of a candidate you are, the template you choose can make or break your resume. A physician resume must be professional. A casual approach might not work because employers won't take you seriously. There are thousands of free professional templates that you can use while placing your information in a clean layout. 
There are important factors to focus on while creating your physician resume. 
The first thing you need to include is your contact information along with your name. 
Include all of your credentials in an orderly fashion – High school, university diplomas, college diplomas, and any other courses (anything before high school is irrelevant). 
List any other experience related to the physician role. This may include Leadership experiences, hospital shadowing, volunteer work at clinics, and similar instances are great to add. 
Now that you know the information that needs to be written on your physician resume, here are further tips on formatting your resume.
Use Bullet Points
Most of your resume doesn't need to be in sentences. Use bullet points to list everything under each section. For prior jobs and experiences, you can add a brief description to explain what you did and learned along the way. Be smart with how you use bullet points, and make sure to add headlines for each section.
Font
Avoid using a crazy or random font. It may give the employer a casual look. You must use professional resume fonts and sizes to get your dream career.  It is recommended to use Arial, Calibri, or Times New Roman when writing your resume. These fonts have been always well received, look clean, and are easy to read.
Pages 
Medical resumes can be slightly longer than the average resume. This is due to the amount of credentials and supporting information needed. Stick with a rule to stay within 1-3 pages in order to prevent going overboard.
Take time to work on your resume format so that you can end up with a solid foundation so you can get started. 
Cover Letter
A cover letter is a separate attachment that you pin with your resume. It is where you can explain to your employer why you are the right fit for your job. You don't want to mess up your first impression, so you should make your cover letter stand out. 
Discuss your reasoning for wanting to become a physician in the first place. If you have a valid, concrete reason, employers will appreciate it. Mention why you are capable of being a physician, and how you worked towards this job. Since your resume is brief, ensure that your cover letter provides ample detail and description. Share stories of what inspired you to desire to care for people in need of medical assistance. Don't hold back, and include all of your ambitions and aspirations in your cover letter. You will need to add this to your application and place it before your resume.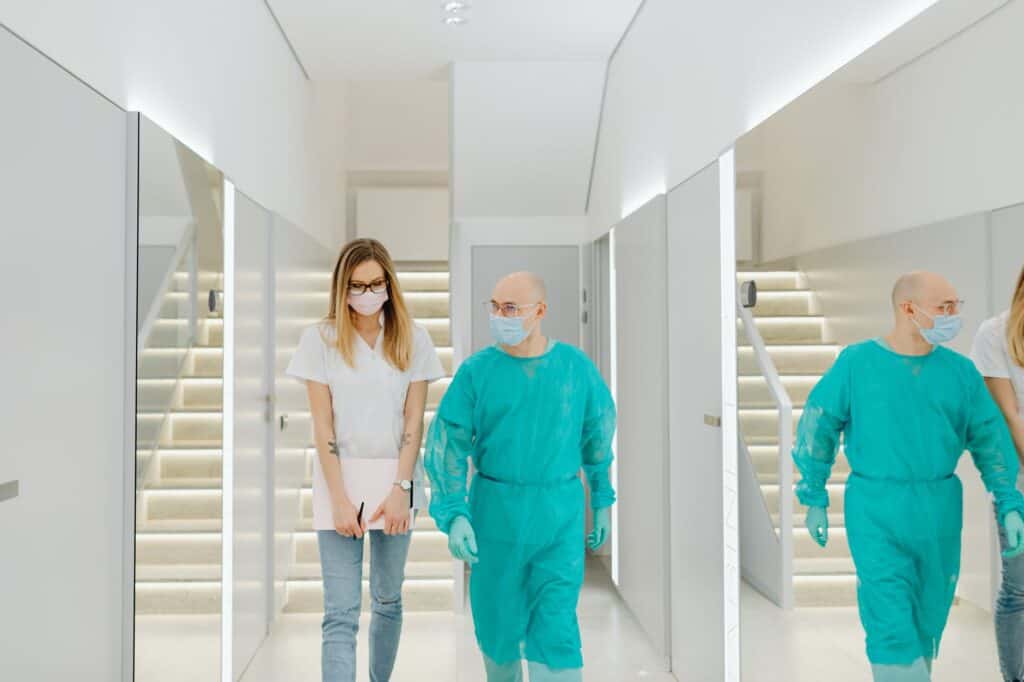 Quality References
Humanity resource managers don't look only for highly qualified medical professionals. They need a source to trust you to make sure that you are a qualified professional with mentioned experience. 
But, it does not always work out on our way. Getting quality references is crucial and you need them to earn the trust of your employer. Let's say that you have been able to earn the trust and admiration of your past professors, employers, and peers but you don't already have approved references, it's time to seek potential options out. 
Asking if someone can be a reference for your resume may not be a quick and casual process. You will need to either plan out a phone call, write a proper email, or set up an in-person meeting. You can also use social network sites for physicians and healthcare professionals to get quality references. You need to thank potential references for their time, and let them know why you are asking them this favor. 
Remember to be respectful, and show understanding of potential references turn your request down. At the bare minimum, you will need two quality references while applying to be a physician. If you have a few more that's great, but there is no need to go over 5 references. Now, your references may not be able to fully preach for why you'd be a great physician. This is why you have to search for quality options. So only ask those who you know can vouch for your skills, trustworthiness, and qualifications for the job.
Mindset
It's harder to land a position with a weak mindset. You need to be confident that you will get the job and that you deserve it. You also need to have a balanced mindset as well. This means that if you don't end up getting the job, you will be okay with it. 
Employers will be able to tell if you lack confidence by reading your application and if you are being interviewed. Applying for jobs often evokes anxiety, so it can be challenging to maintain confidence. To combat feelings of nervousness and self-doubt, surround yourself with supportive people. 
You can also find other sources that will motivate you to fight for the position. Do things that get you amped up and ready for life's challenges. This can include: physical activity, making a playlist, going out with friends, and writing down your goals. Make your mindset a priority before you apply to be a physician.
Testing Your Options
You can apply for multiple physician positions at the same time. This will increase the likelihood that you will get the job. As the saying goes, "don't put your eggs in one basket". You could get a few interviews when you apply at a variety of places. You can attend the interviews, and see what position would be the most beneficial to you. 
It's also relevant to mention to employers during each interview that you have other options. This will pressure employers to enhance the benefits if they don't want to lose you to another healthcare institution. This is why testing out as many options as possible will make getting a physician job less challenging. 
Extras
The extra tidbits you add into your resumé can land you the role, while the other applicants will be unaware of why they weren't successful. In a professional setting, the more necessary skills you have, the better. For instance, if you speak more than just one, share what languages you speak in your resume. There is a lack of doctors who can speak multiple languages. 
Awards and achievements are things that amuse employers. If you have won awards during school or work, share what they were and how you were able to progress towards those achievements. This extra incorporation in your resume will prove that you are willing to put all your effort in to be successful. 
A third extra that could be an addition to your resume is your interests. This part is usually neglected by many who are applying for jobs, and this is a huge mistake. It is unknown to most, but employers are fascinated when they learn more about who you are. If you take time to read to kids at the library each month, your employer will be impressed by that interest. Including things like that, which relate to the physician role of caring for others, will enhance your resumé. If you can think of any extras that support your wish to be a physician, tie them into your application.
Getting Started
Before you search for job positions, finish your resume and cover letter first. Make sure you are satisfied and proud of your paperwork so that you can start the job hunt with confidence. If you are struggling to write your resume, reach out to doctors you personally know to get some insights. Sometimes hearing from an individual who was once in your position can be highly useful. 
Don't feel pressured to rush your application because that will cause things to go astray. Write a resume that will actually get a recruiter's attention by following a solid format. Don't forget to mention any important information. By obtaining a proper template, strong cover letter, quality references, a confident mindset, testing your options, and standing out from the rest, you'll be ready to get a job as a physician.
Writer Emily Henry works at Finance Essay Help and Thesis Writing Service. Emily writes about how to create a perfect resumé for any job.