Look for Zebras
We help physicians and medical professionals cultivate fulfilling careers through information, inspiration, job opportunities, and career pivot services.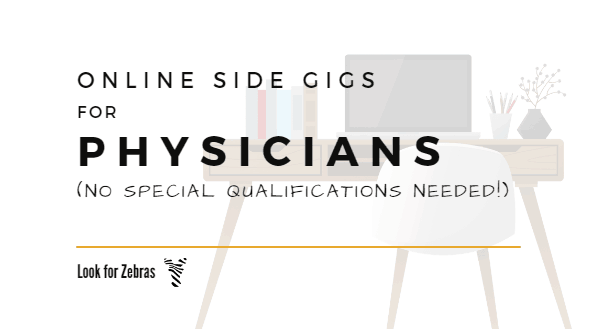 There are numerous reasons why physicians and advanced practice providers seek out additional sources of income. Here are five physician side gigs that have low barriers to entry and a lot of flexibility.
They say when you hear hoof beats, look for horses.
But when it comes to your career in medicine, look for unique opportunities, look for jobs that meet your needs, look for fulfillment…
Information and inspiration to reach your professional goals