Published by Lookforzebras
Do you have a passion for helping others? Are you interested in the medical field? If so, becoming a Medical Review Officer may be the perfect career for you! This blog post will discuss what a Medical Review Officer is, the qualifications needed to become one, and the benefits of this career. We will also provide you with a step-by-step guide on how to become a Medical Review Officer. So, if you are looking for a new career that is both challenging and rewarding, keep reading!
What You Need to Know About a Medical Review Officer
A Medical Review Officer (MRO) is a professional who reviews and interprets HHS-certified laboratory drug testing results. MROs are responsible for ensuring that the results of laboratory analysis drug tests are accurate and reliable. They also play a crucial role in ensuring employees comply with their company's drug testing policy and provide accurate feedback to employers.
Generally, MROs have a background in medicine or science and must be certified by a professional organization such as the American Association for Clinical Chemistry. To become certified, MROs must complete a rigorous medical training program covering lab procedures, drug metabolism, substituted specimens, and adulterated specimen collection.
Once certified, MROs can work for hospitals, clinics, or private companies that offer drug and primary specimen testing services. They may also work for government agencies or professional sports leagues. MROs play an essential role in keeping workplaces safe and drug-free. Drug testing can help identify employees using illegal drugs or abusing prescription medications. It can also help to prevent workplace accidents and injuries. These responsibilities can also expand to include substance abuse disorders.
The Qualifications Needed to Become an MRO
To become an MRO, several qualifications must be met. First and foremost, MROs must be licensed physicians with valid medical licenses. They must also have knowledge of substances that can cause false positives on drug tests and experience interpreting lab results.
In addition, MROs must complete a training course approved by the Medical Review Officer Certification Council. Once these qualifications have been met, MROs can apply for certification from the council. With a certification in hand, MROs can practice in any state in the US.
How To Become a Medical Review Officer
Becoming a medical review officer, or MRO, is not a quick or easy verification process. It requires years of training and experience in the medical field. However, if you are dedicated to becoming an MRO, there are some steps you can take to give yourself the best chance of success on the proper grounds.
First, it is vital to get a solid foundation in medicine. It would be best if you considered pursuing a medical degree or a related field such as physiology or pharmacology. This will ensure that you have the knowledge and skills necessary to understand the complex medical history issues you will be dealing with as an MRO. In addition, practical experience working in a medical setting will be invaluable. It would help if you tried to get experience in as many different areas of medicine as possible, such as general practice, emergency medicine, and intensive care. Several years of exemplary work will do for the medical review process.
Second, you must pass a series of exams and position papers to become certified as an MRO. The exams test your knowledge of both the medical and legal aspects of MRO work. Once you have passed the exams, you will be required to complete a period of supervised practice before you can be fully certified.
Third, it is essential to maintain your certification by staying up-to-date on new developments in the field of medicine. As an MRO, you will be expected to keep abreast of new drugs, their effects on the body, and changes in drug testing methods and technologies. You can stay current by reading medical journals and attending conferences and seminars.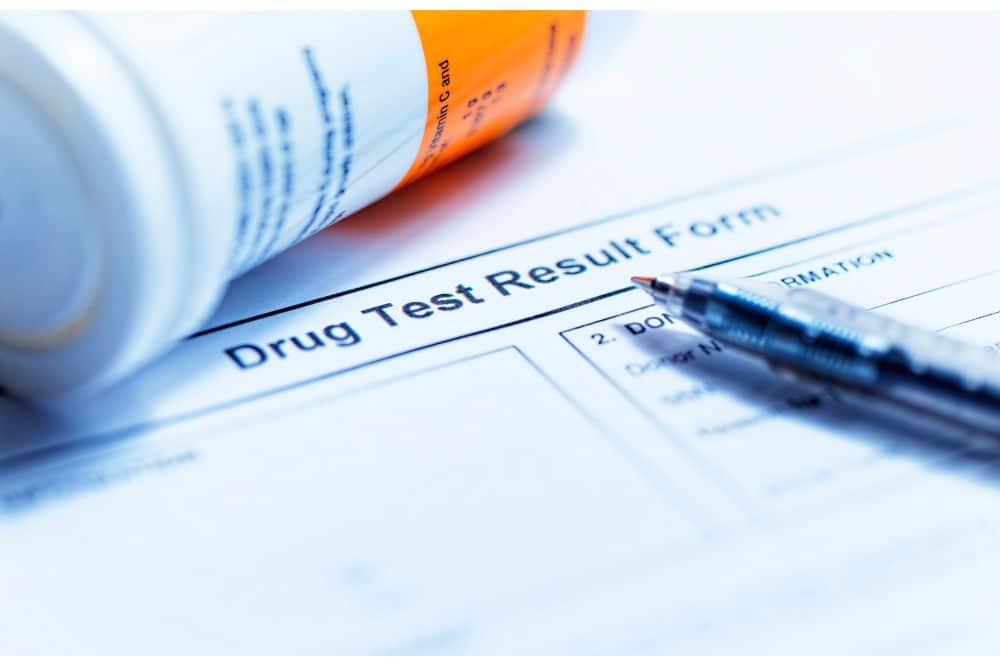 The Primary Role of the Medical Review Officer
Medical review officers (MROs) ensure the accuracy and integrity of laboratory positive drug testing results from urine and DOT (Department of Transportation) specimens. The benefits and roles of becoming an MRO include:
Ensuring the accuracy of illicit drug test results. MROs are responsible for reviewing and verifying drug test results. This ensures that results are accurate and reliable. On a per individual basis, any unreliable results can severely affect the individuals involved and the organizations they work for.
Preventing false positive results. MROs have the expertise to distinguish between legitimate positive drug test results and false positives. This is important to maintain the integrity of drug testing programs.
Serving as a resource for employees, employers, and other medical administrative functions. MROs can provide employees and employers with information about drug testing policies and procedures. They can also answer questions about drug testing results.
Facilitating communication between employees and employers. MROs act as a neutral third party between employees and employers. This helps to ensure that communication is clear and open between both parties.
Promoting workplace safety. By ensuring accurate drug test results, MROs help to create a safe workplace environment. Typically, this emphasizes quality assurance reviews as far as practical skills are concerned.
Situations When a Medical Review Officer is Needed
There are a few situations when an MRO may be needed:
When an employee tests positive for a drug. If an employee tests positive for an invalid drug, the MRO will review the test results to confirm that they are accurate. The MRO will also contact the employee to discuss the results and determine if there is a legitimate reason for the positive result.
When an employer has concerns about an employee's job performance, in some cases, an employer may have concerns about an employee's job performance unrelated to drug use. However, if an illicit drug user is suspected, the employer may request that the employee take a drug test. The MRO will review the test results to determine whether or not drug use wass a factor in the employee's job performance and other complicating factors.
What to Expect as a Medical Review Officer?
As a medical professional and review officer, you can expect to:
Work with a variety of people. You will work with employees, private employers, and healthcare providers with different medical conditions as an MRO. You will need to communicate effectively with all safety-sensitive position groups for both the control form and custody and control forms.
Handle sensitive information. You will have access to sensitive medical and legal information as an MRO. Therefore, you must maintain confidentiality and use discretion when handling this information, including complex medical examinations and direct observation collection.
Make decisions. As an MRO, you will be responsible for deciding whether an employee should be allowed to continue working. These decisions can significantly impact the lives of those involved within 24 hours even in reasonable suspicion situations.
Be unbiased. As an MRO, you must be impartial and objective in your decision-making. This is essential in maintaining the integrity of the urine drug testing process. Typically, this means you have to stand for what is right, follow federal rules and not base your judgment on one side. This includes all drug testing, including non-negative drug test results, tests of urine samples, post-accident tests, and positive tests.
How Long Does It Take to Become an MRO? 
The time it takes to become an MRO varies depending on your chosen training program. However, it takes about three years to complete the necessary training and become certified by a federal agency. Also, remember that you will need to renew your certification every five years.
Conclusion
The job of a medical review officer comes with great responsibility and actions. If you are considering becoming an MRO, it is essential to make sure that you are up for the challenge. With the proper training and experience, you can become a valuable asset to any organization. As you have seen, becoming an MRO requires significant time and effort. However, the rewards of this career can be well worth it. You can do this because everything is possible for a willing soul.