Published by Lookforzebras
There are a ton of different roles that take place in any type of employee drug testing process. But maybe the one role that gets the most questions about what it is and the requirements to become one is a medical review officer. This position is also known as an MRO.
An MRO is a position that ensures that the drug test procedures are done with integrity and delivered with as much accuracy as possible. They have to have a medical degree and a ton of other personal skills that combine together to give them a high level of detail-oriented focus and heightened levels of knowledge.
In this brief article, we will take a good look at what exactly a medical review officer is. We will also discuss the roles, responsibilities, and requirements necessary to become one.
Medical Review Officer Defined
A medical review officer is the most critical role for occupational testing clinics. MROs are licensed physicians who analyze laboratory results from drug testing programs. They report information back to the individuals who submitted drug tests and offer medical explanations in a detailed and easy-to-understand manner.
By doing this, the medical review officer offers a fair process and discusses the test results on the way to final verification. In other words, a medical review officer ensures that all test results are accurate, both negative and positive, in a way that is easy to understand.
Some Roles & Responsibilities of Medical Reviewer Officer
MROs are vital parts of many different drug testing facilities. They are licensed physicians who are utilized to deliver accurate results. Each MRO will ensure that the tests on potential or current employees are done with care and to the highest standards necessary. Each of them will be certified and utilize technicians with accreditation and high-quality testing technology to ensure that each test is done well.
A medical review officer will execute hundreds of tests every day. Along with these tests comes the responsibility of paperwork and record keeping. This part of the process is important as it needs to be as error-free as possible. Because of the importance of maintaining accurate results, MROs sometimes utilize assistants to streamline the process. These assistants are not responsible for reviewing laboratory tests but rather for helping with administrative tasks.
Here are some of the roles that MROs play every day:
Audit results no matter whether they have been rejected, invalid, negative, or positive drug results
Have discussions of donor history with the appropriate individuals for final verification
Report to the employer representative, organization, or agency the results of the drug tests
Give an itemized list of recommended tests (if necessarily)
Hold onto records confidentially for a set period of time
Follow all guidelines for privacy and confidentiality for a timely flow of the process
Now that you understand an MRO's roles, let's look at the responsibilities of the position. Having a good grasp on the responsibilities will ensure you can handle the roles required to be executed by the MRO.
Responsibilities of an MRO:
Filing in the appropriate forms for each test
Auditing reports for inconsistencies, including false-positive analysis of drugs and substance abuse signs
Make sure the reports are delivered to the clients with explanations of the drug test
Keeping and maintaining proper records of all reviewed results for a set timeframe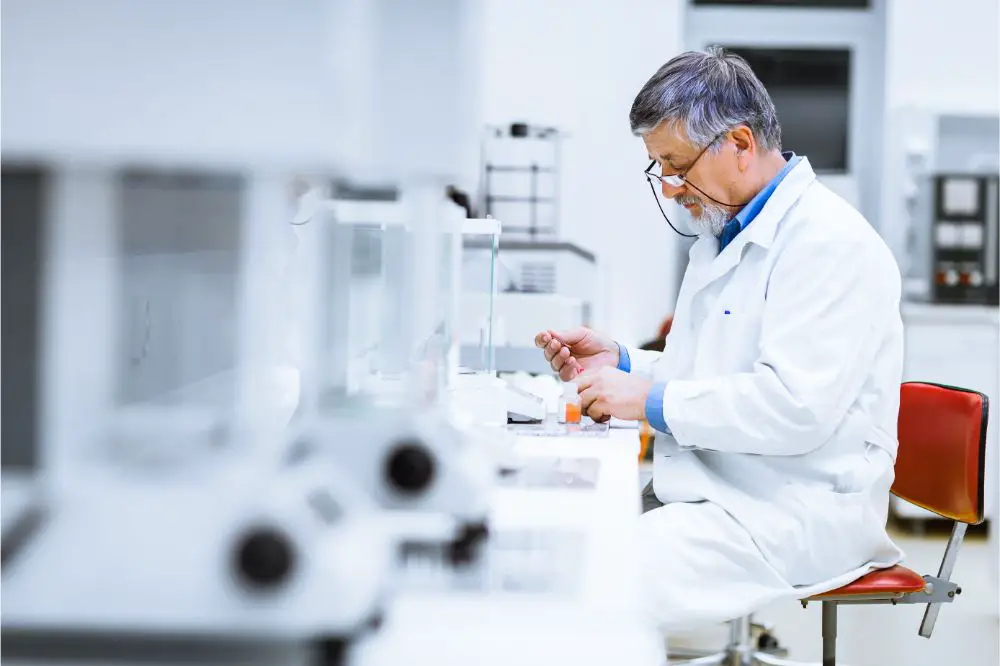 Medical Review Officer Requirements
Understanding the roles and responsibilities of an MRO is one step in the process of defining what this position is. The next step to understanding this critical position is knowing the qualifications one has to have to become one. Maybe the most important qualification is an in-depth understanding of the Department of Health and Human Services' mandatory guidelines for federal workplace drug testing programs.
For those that are working with the US Department of Transportation, this is definitely the most important. That is because everybody involved in the chain of custody of these tests must understand the practices and procedures to ensure proper results and confidentiality.
Here is a list of all of the major requirements to be able to work in this position:
Be an accredited physician
Education in toxicology and pharmacology of illicit drugs
Have been reviewed by a certifying association for medical review officers and have gained medical review officer certification
Pass an exam
Have training in the HHS mandatory guidelines for federal workplace drug testing programs guidelines
Working knowledge of the procedures of collection, including the proper chain of custody form and collection procedures
An in-depth understanding of the proper chain of custody when it comes to specimens and the donor contact
Knowledgeable in the process of reporting, reviewing, and analyzing test results
How to Become a Medical Review Officer
To become a medical review officer, there are a couple of things you have to have on your resume. The first is a bachelor's degree in a relevant field and a completed medical school degree. When looking at relevant fields to study, an undergraduate degree in subjects like chemistry, biology, math, and other life sciences are all good options.
Once an individual is done with medical school, they must complete a comprehensive training program. After this is done, they can then become certified to practice medicine. Along with this, other qualifications are good communication skills, analytical thinking, and a heightened focus on details.
Final Thoughts
Medical review officers have many responsibilities and must be dedicated to ensuring they follow the processes. Working with one federal agency or many, you must understand the guidelines and rules for each. This means understanding everything from the actual substance abuse disorders to the federal regulations when it comes to drug tests.
Understanding the roles and responsibilities of this position and the qualifications necessary to become one will help you understand what role the medical review officer plays in the integrity of drug testing. We hope that the information we've given above gives you an insight into not only the review process of drug tests but also the role of the MRO.