Published by Lookforzebras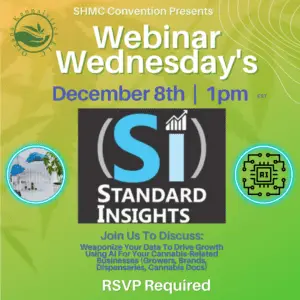 Marijuana has been decriminalized in 36 states in the US and the District of Columbia and gearing up for legalization in many more states. Though it is federally illegal, it has gained popularity due to the medicinal properties and the ability to treat many conditions such as chronic pain, posttraumatic stress disorder (PTSD), seizures, multiple sclerosis, etc.
Because of the potential therapeutic benefits, marijuana doctors are willing to navigate uncharted legal areas to offer the best treatment possible for their patients. By adhering to the state laws and staying ahead of the curve, the marijuana doctors make it possible for the patients to get the relief they need.
Here is a hilarious snippet from SNL with Kevin Spacey and Will Farrell that shows us how not to dispense medical marijuana. https://www.youtube.com/watch?v=cxyh5YSW0JU
Table of Contents
How to Become a Medical Marijuana Doctor?
The first step to start a successful career as a cannabis doctor is to meet all the state licensing requirements. It may vary across states, but the qualifications are similar across the board. You may check state-specific requirements on the state government's website.
Qualifications Required for a Cannabis Doctor:
Must be a Board Certified MD (Doctor of Medicine) or DO (Doctor of Osteopathic Medicine)

Must be licensed to practice in their respective state

Must be registered to submit certifications online

Must have basic knowledge in computer skills

Must have unrestricted drug enforcement administration (DEA) verification to be a supervising physician
The above qualifications generally don't differ much from state to state. Though the doctors do not require a special degree or qualification to administer medical marijuana, they must gain the necessary knowledge to provide accurate treatment.
The doctors must also understand the biological effects of using medical cannabis and their treatment's clinical and legal implications.
What Qualifications Does a Medical Marijuana Doctor Need?
A marijuana doctor is no different from other doctors, except they are willing and qualified to recommend medical marijuana.
Physicians who recommend cannabis are required to research its proven uses and be aware of the contraindications or side effects that it can cause. There are several sources available that doctors could use to educate themselves for advocating marijuana treatment. Like any other medical treatment, professional medical organizations set standards, and the members have to adhere to the rules.
Though cannabis research is limited due to federal restrictions, several recommendations have been provided for doctors who recommend medical marijuana, including:
Study the patients who use smoking marijuana treatment for pulmonary function and immune status

Follow all state initiatives to track marijuana sources and patients who use it for therapeutic purposes

Knowledge about the patient's marijuana and other drug use history and addiction

Counsel the patient on the risks of both short-term and long-term medical marijuana use

Get certification or training in addiction medicine

Review recommendations about uses and dosing

Confirm that other treatment methods were tried and failed

Ensure the marijuana sourced has standard THC levels and no contaminants
Here is an example of a Medical Marijuana Course offered by the Florida Osteopathic Medical Association https://www.foma.org/medical-marijuana-courses.html
The Federation of State Medical Boards has cited guidelines for physicians, and their recommendations include:
A cannabis doctor should not hold any financial interest in any medical marijuana organization, medical marijuana dispensary, cultivator, or processor defined under the law. The office location should not be in proximity to such a facility.

For a patient with mental health issues or substance abuse disorders, the treating

physician should consult

with a specialist in psychiatry or pain management before developing a treatment plan to include marijuana.

A cannabis doctor should maintain written records of the treatment plan, including the patient's pertinent medical history, proof of consent to treat, results of periodic follow-ups, notes from consulting specialists, and ongoing treatment plan of marijuana treatment.
The case notes that the marijuana doctors provide may become a valuable resource for continuing research on the effectiveness and safety of medicinal marijuana for specific conditions. Maintaining accurate and detailed notes as the marijuana treatment progresses will help the doctors, patients, and the whole medical community.
Health Benefits of Cannabis
According to the studies performed by the National Center for Complementary and Integrative Health (NCCIH), medicinal marijuana has many therapeutic benefits, but the risk factors are undefined at present.
Here is Dr. Alan Shackelford listing the potential benefits of medical marijuana on TED.
The studies have also shown that using controlled doses of marijuana reduces nausea and vomiting after chemotherapy. It also relieves depression, insomnia, chronic pain, and chronic digestive disorders.
A physician aiming to become a cannabis doctor must know how the cannabinoid system affects a person. Due to federal restrictions, doctors must learn from the existing research and other medical marijuana doctors.
What Does a Cannabis Doctor Do?
A cannabis doctor primarily performs patient evaluations to determine if they qualify for medical marijuana treatment. Medical marijuana is a lifesaver for many patients, and a cannabis doctor should make sure patients who need it have access to it.
A cannabis doctor's responsibility is to:
Meet with the patients, review medical history, and evaluate the patient's conditions to determine if they qualify for medical marijuana treatment

Discuss options and make a treatment plan for patients who qualify

Educate the patients on medical cannabis use and ensure their understandability of the potential risks of medical marijuana

Provide a copy of the approved medical marijuana certificate to the patient

Depending on the state, submit all evaluations performed by the physician to the Department of Health
Legal Liability
Although cannabis has been legalized for therapeutic purposes in many states in the US, the liability of the physician and law enforcement are still gray areas. To successfully treat patients with medicinal cannabis, a doctor must understand the legal limits of the dosage. Doctors must also gain knowledge of both federal and state rules, regulations, and laws.
Before deciding to prescribe medical marijuana, physicians can consult an attorney regarding the licensure risks, criminal and civil penalties, cannabis investment allowances, other underlying risks, and protections in the new medical marijuana laws.
Benefits of Opting a Career as a Medical Marijuana Doctor
Medicinal cannabis is significant to wellness strategies, and a cannabis-focused doctor can:
Help improve people's lives by advocating cannabis and effective methods of consumption

Educate patients and help them choose a safer option by using cannabis instead of harmful pharmaceuticals

Reduce the stigma around cannabis

Getting to be a part of the fastest-growing and among the most exciting industries
Compassionate Use Registry
The Compassionate Use Registry has a database that keeps track of medical marijuana use for legal and research purposes. It eliminates any misuse of the medical marijuana laws. It keeps track of the number of participating doctors and patients in medical marijuana treatment.
Physicians who recommend marijuana have access to the Registry and update information on their patients. Organizations dispensing marijuana are licensed by the state and have access to the Registry to confirm doctors' orders for marijuana. Law enforcement also has access to the Registry and confirms legal compliance by all the parties involved.
Takeaway
Becoming a cannabis-focused doctor can be rewarding and exciting in the cannabis industry. Doctors and healthcare professionals can register with the Medical Marijuana Program and get certified after completing an extensive cannabis expertise course to demonstrate their comprehensive understanding of medical marijuana.
Since there is a growing demand for marijuana-focused physicians, aspirants who understand the value of medical marijuana and want to offer it as an alternative treatment should take the initiative to become cannabis doctors.
Physicians should bear in mind that marijuana remains a Schedule I drug, and administering it to the patients' holds inherent risk.