Published by Lookforzebras
Doctors and specialists form an integral part of the vital healthcare services in hospitals and clinics worldwide. There is a horrifyingly critical shortage of doctors in most countries, including Canada. But, can US-trained physicians who have completed their residency in the USA practice medicine in Canada? Thankfully, the answer is yes, and we will guide you through the process and requirements of obtaining a medical license in Canada.
I've Moved to Canada. What Now?
The process of obtaining the all-important medical license in Canada after completing a residency in another country was much harder in recent years and required additional training. But it is now much easier to apply for your license through the various reciprocity agreements that Canada has with other countries. This agreement includes America, and hordes of American physicians with medical degrees are relocating up North to start their careers in the medical field.
The most common steps to be taken upon arrival in Canada are:
Register for and take the National Assessment Collaboration Exam.
Take the Medical Council of Canada Qualifying Exams (Part II).
Join a practice-ready assessment program at the hospital or facility of your choice.
Take out medical liability insurance. This is a legal requirement for any qualified physician, including a foreign physician.
Please note, however, that not all provinces have the same application requirements, so you would need to make sure of any special requirements for the province you wish to settle in.
While these seem like long-winded and complicated steps, there is an easier way to obtain your medical license in Canada.
What is a Reciprocity Agreement?
The Canadian medical community and government have a reciprocity agreement with the U.S., New Zealand, Australia, and the U.K. The agreement allows doctors (those who have completed their residency) to apply for their medical license easily and sees them skipping some of the more arduous steps to becoming licensed medical professionals in Canada.
This is great news for American doctors who wish to emigrate to Canada, as the reciprocity agreement is between the American Board of Family Medicine and the Canadian Medical Council.
Reciprocity agreements are essentially a win-win for both countries and make the assessment process much easier.
Reciprocity Agreements: How to Apply for Your Medical License in Canada
Applying for a license in Canada is easy, thanks to the reciprocity agreement between the country and its neighbors to the south. Candidates can skip the additional examinations we listed above and go straight to seeking board certification in Canada.
Here's how:
Step #1: Complete an online self-assessment questionnaire
The questionnaire will determine the candidate's eligibility to become a member of the College of Family Physicians in Canada or CFPC. This is the legal certifying body for practicing medicine in Canada.
Step #2: Become a member of the CFPC
Should you meet all the criteria of the self-assessment questionnaire, you will be deemed eligible to become a member of the CFPC and be one step closer to obtaining your medical license in Canada.
Step #3: Complete the online application form
All eligible candidates, or medical students, must complete an online application form to become a member of the CFPC. This carries a non-refundable fee of $500, which must be paid before submitting your application to the relevant certifying body.
Step #4: Register your credentials with the Medical Council of Canada
Once your application form has been submitted to the CFPC, the next step is to create a profile and send in your substantiating documents to the Medical Council of Canada. A copy of your profile and all supporting documents should also be sent to the CFPC. The documents required for submission include:
A medical degree (also referred to as a Doctorate of Osteopathy).
Postgraduate family medicine training from the Accreditation Council for Graduate Medical Education (ACGME).
A certification in family medicine from the Diplomate of American Board of Forensic Medicine (note that this is the requirement for American candidates).
Certificate of good standing or a letter from the ACGME. This letter should not be six months long and must show all registration history and professional status. The CFPC will obtain a full report from the Federation of State Medical Boards in the U.S.
Step #5: Evidence of eligibility for licensure and registration
Candidates must provide sound proof that they have registered for and have the go-ahead from the Mutual Recognition Agreement in Canada to practice in the country. Thanks to the reciprocity agreement between the U.S. and Canada, the Canadian medical body is responsible for registering a candidate and providing the license needed for that individual to practice medicine in Canada legally.
Step #6: Pay a processing fee
Once you have completed all the important yet necessary steps above, you will be required to pay a processing fee of $1500 to the Medical Council of Canada to process and grant your license. Again, this fee is non-refundable.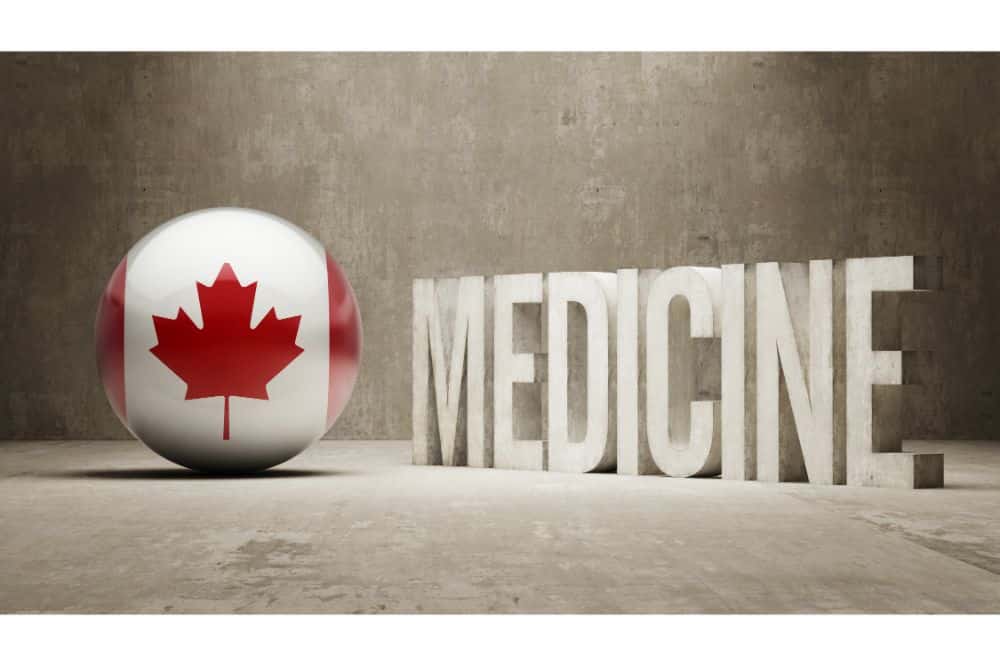 Important Information
While applying for and registering for your medical license in Canada has been made easier for U.S. doctors and medical professionals, the applications still need to be reviewed by a board. This is the Board of Examinations and Certification of the CFPC. They are the certifying body that makes the final ruling on the eligibility and success of granting a medical license to practice family medicine in Canada.
If you are unsure if the medical school and hospital where you completed your residency training are a part of the reciprocity agreement, you can contact the ACGME for a list of institutions.
Successful completion of certification by the CFPC and Canadian boards of medicine equates to medical licensure and allows you to practice medicine in Canada.
Why Canada?
Choosing a country to emigrate to and putting the many years of medical training into practice can be tricky. But Canada should be at the top of your list. Canada offers medical professionals many benefits for practicing in any field of medicine in the country.
Here are the top benefits afforded to medical practitioners (both local and foreign) in Canada:
Great salaries. Canadian doctors earn a good living in the country and are some of the highest-paid professionals in the world. A GP in Canada can earn over $120,000 CAD per annum. Salary is, of course, dependent on the field of practice or specialty. There are several fantastic career choices for doctors in Canada.
Comprehensive healthcare for themselves. This includes free prescription drugs, dental and vision care, or optometry plans. Canada takes care of its doctors so the doctors can take care of Canada.
Full health, optometry, and dental plans for the whole family.
Hospitalization in a semi-private facility if sick, injured, or requiring surgery.
An array of life insurance plans. This includes accidental death and insurance, short and long-term disability benefits, and a great pension plan so that doctors can retire and live comfortably.
Various wellness and health programs aim to improve physical and mental health and wellness.
Counseling services when required. Diagnosing, treating, and often losing patients can take its toll on doctors' mental health. Counseling services are made available to all doctors in Canada to prevent burnout.
Paid vacation time. This includes up to four weeks of leave, sick days, and other special leave days, including family responsibility leave and religious leave.
Great work-life balance. Doctors have set hours and work shifts to reduce the mental and physical strain that comes with diagnosing, treating, and caring for patients. Hospitals and other medical facilities work rotationally to ensure that doctors are not working extremely tiring hours.
These are all fantastic benefits, but it is important to note that these depend on the province the doctor practices in, their work experience and level of training, and whether they are employed full or part-time.
There are a host of forums you can visit to learn more about the amazing opportunities and benefits of being a doctor in Canada, as well as first-hand accounts of doctors who have taken the plunge and relocated up North to practice medicine.
Conclusion
An American doctor can practice medicine in Canada after completing their residency in the U.S. While there is still a process that needs to be followed, things have been made much easier thanks to a reciprocity program between the medical councils or associations of Canada and America.
Doctors who wish to practice in Canada no longer need to jump through as many hoops as before, and the process is fairly simple. Canada has many benefits for doctors and is one of the best countries to practice medicine.