A recruiter is a person who searches for candidates and recruits people, usually in the context of employment. The recruiter will typically work with a niche or sector and will have knowledge of the industry and its requirements. They may work on behalf of an employer to find employees to fill job openings or act as an independent consultant.
Furthermore, they use various tools and methods to identify potential candidates, screen applicants, and schedule initial interviews. Recruiters are often given a specific set of skills to fulfill the job requirements for the position they are recruiting for.
Type of Recruiter in the Industry
Recruiters are a key part of many business hiring processes. They not only help to find the right candidate through their vast network, but they also help to maintain a good relationship with them. They have different roles and responsibilities depending on the company they work for. Therefore, you may interact with various types of recruiters in the field.
Direct hire recruiters
These recruiters work with companies to find and hire candidates for a specific position.
Headhunters
These recruiters work with companies that need someone with specific skills or experience but do not have an opening. They just collect and use the data at the right time when required.
Job board publishers
These recruiters post job opportunities along with valid job descriptions on job boards so that as many people can see them as possible.
Most recruitment agencies are divided into two parts: the inside recruiter and the external recruiter. An inside recruiter usually has a lot of experience in their field and knows how to recruit people for that particular industry. They will know the company's needs, what types of people they are looking for, what skills they need, and what type of personality they need.
On the other hand, the external recruiter will be someone who specializes in recruiting candidates for different industries. They may not have as much experience as an inside recruiter, but they will know how to find candidates based on certain criteria. An example of an external recruiter would be a source. A source finds candidates by scouring through job boards or social media sites like LinkedIn, Facebook, or any other public platform.
Who is a Physician Recruiter?
A physician recruiter is a professional responsible for finding and recruiting physicians to work for a specific healthcare organization. These professionals are usually in charge of the recruitment process, which includes sourcing, screening, interviewing, and hiring the best candidates for the position. These recruiters aim to provide qualified physicians to medical organizations in need of them. They may also help with other aspects of the physician's career, such as relocation assistance or salary range negotiation.
Physician recruiters have many responsibilities during their job search process. They are responsible for finding potential candidates and determining if they meet certain criteria before interviewing them. They have to ensure that they are not wasting time on skill sets that are not required and instead focus on what they are best at – creativity and emotions. A physician recruiter may contact potential candidates through job boards, cold-calling, networking, or social media sites like LinkedIn.
Major responsibilities of a physician recruiter
Physician recruiters are mainly responsible for finding and hiring doctors to fill open positions in hospitals. They are also supposed to establish a good relationship with the hospital.
Physician recruiters are responsible for many tasks, including but not limited to:
Sourcing qualified candidates for open positions
Identifying and screening potential candidates
Assessing the skills, experience, and qualifications of potential candidates
Interviewing prospective employees
Negotiating terms of employment with prospective employees
Researching hospitals, physician groups, and healthcare systems
Managing relationships with hospitals, potential employers, physician groups, and healthcare systems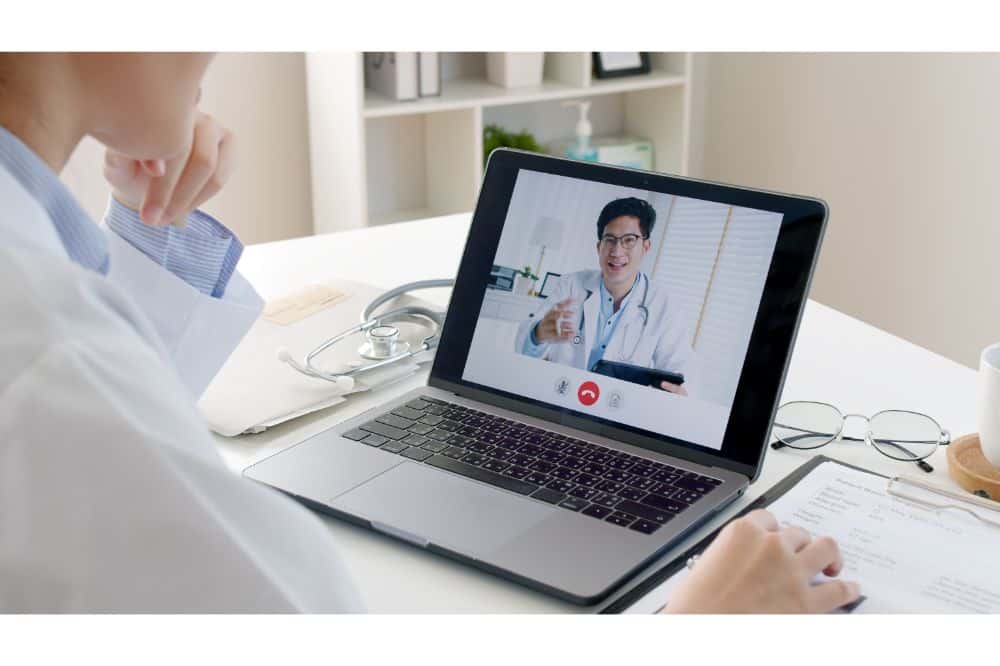 Types of Physician Recruiters
In-house physician recruiters are usually found in large-scale healthcare organizations with a lot of money to spend. They typically have a higher salary than other recruiters because they have much more responsibility. Moreover, they have more benefits, more resources, and better opportunities for advancement. There are two types of in-house recruiters:
1) The Human Resources Recruiter: These recruiters are responsible for filling all positions in the medical organization. They may specialize in one area, such as clinical or administrative jobs.
2) The Staffing Recruiter: These recruiters focus on filling jobs that require specific skill sets, such as nurses and technicians.
Contingency recruiters are professionals who work on a contract basis. Clients and even medical-affiliated employees hire them on a commission basis to perform tasks for them. There are two types of contingency recruiters – retained and contingency-based. Contingency-based recruiters represent multiple organizations and can be hired by anyone at any time. They are a type of headhunter, but sometimes they work for a third party. Contingency recruiters have a contractual agreement with the client and get a certain commission paid only when they find further hired candidates and start working at the company. On the other hand, their business model relies on marketing the CV of physicians or professionals. It is mandatory to ask your recruiter if they are associated with NAPR and follow ethical guidelines to avoid your CV being misused.
Retained recruiters work the same way as permanent employees, except that they represent only one company or organization and have an ongoing relationship with their employer. The organization or agency pays a retained recruiter an upfront fee to work on a specific project or for a certain period. They have vast knowledge about the field and the medical community. These independent brokers work with the same client for years and find talent for them. A retained recruiter may also work with many different clients at once, helping them find talent in their respective industries. However, they do not showcase your CV in different organizations without your consent. They can provide more specialized services than generalist recruiters.
How to seek a professional physician recruiter?
Finding a physician recruiter is not easy. There are many factors to consider when choosing the best physician recruiter. Here are some tips on how to find the best physician recruiter according to your needs:
Look at reviews of recruiters online
Get referrals from other doctors
Ask about the specific services they offer
Check out their website and ask if they have a blog or newsletter
Conclusion
Physician recruitment is a very specialized field that requires expertise, experience, and knowledge of the healthcare industry. Hence, you need a well-experienced physician recruiter on your team to find the best candidates for your organization.